New branding for a Belgian Beer called Désir, a tripel beer brewed by Brewery Michiels.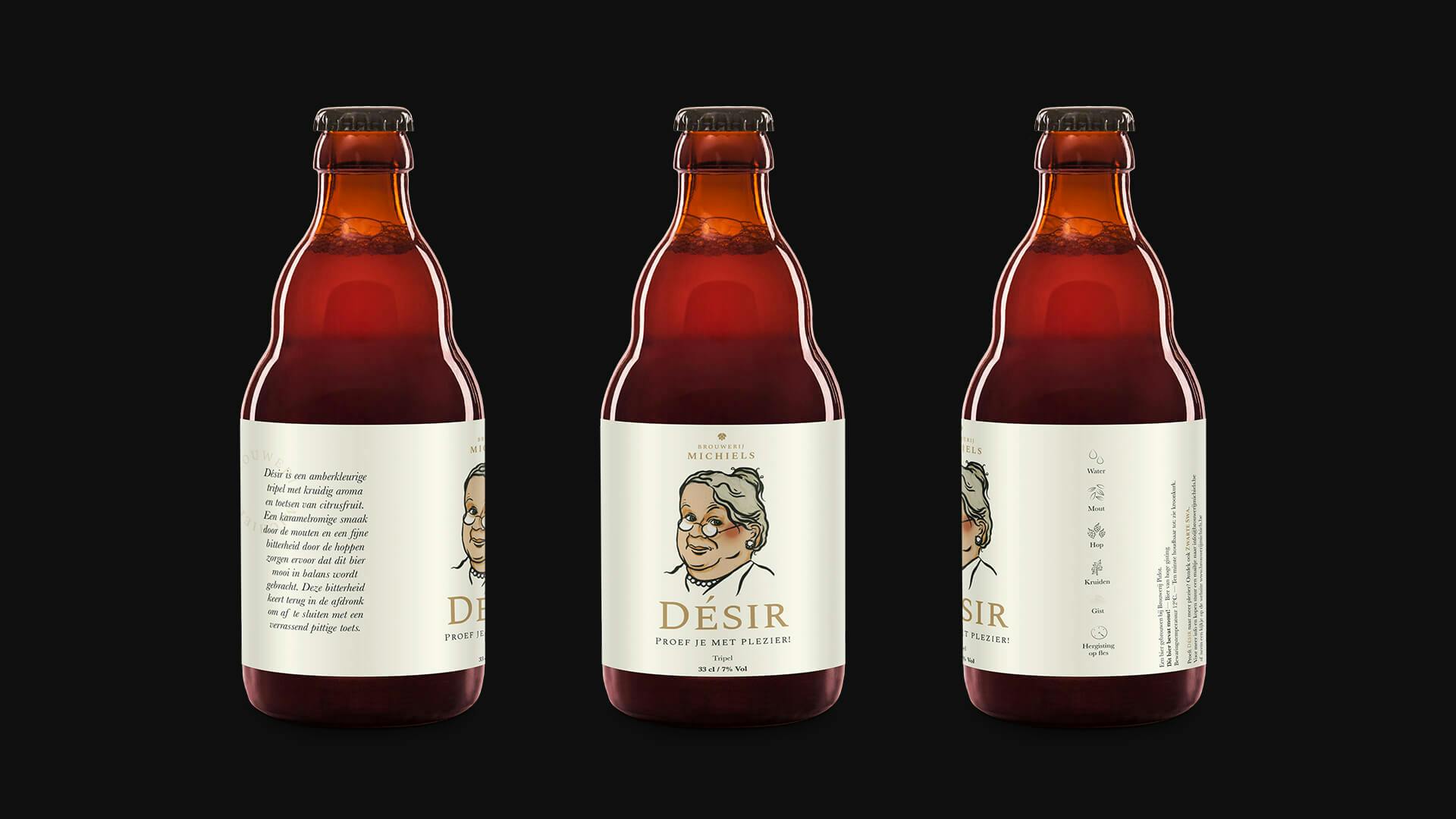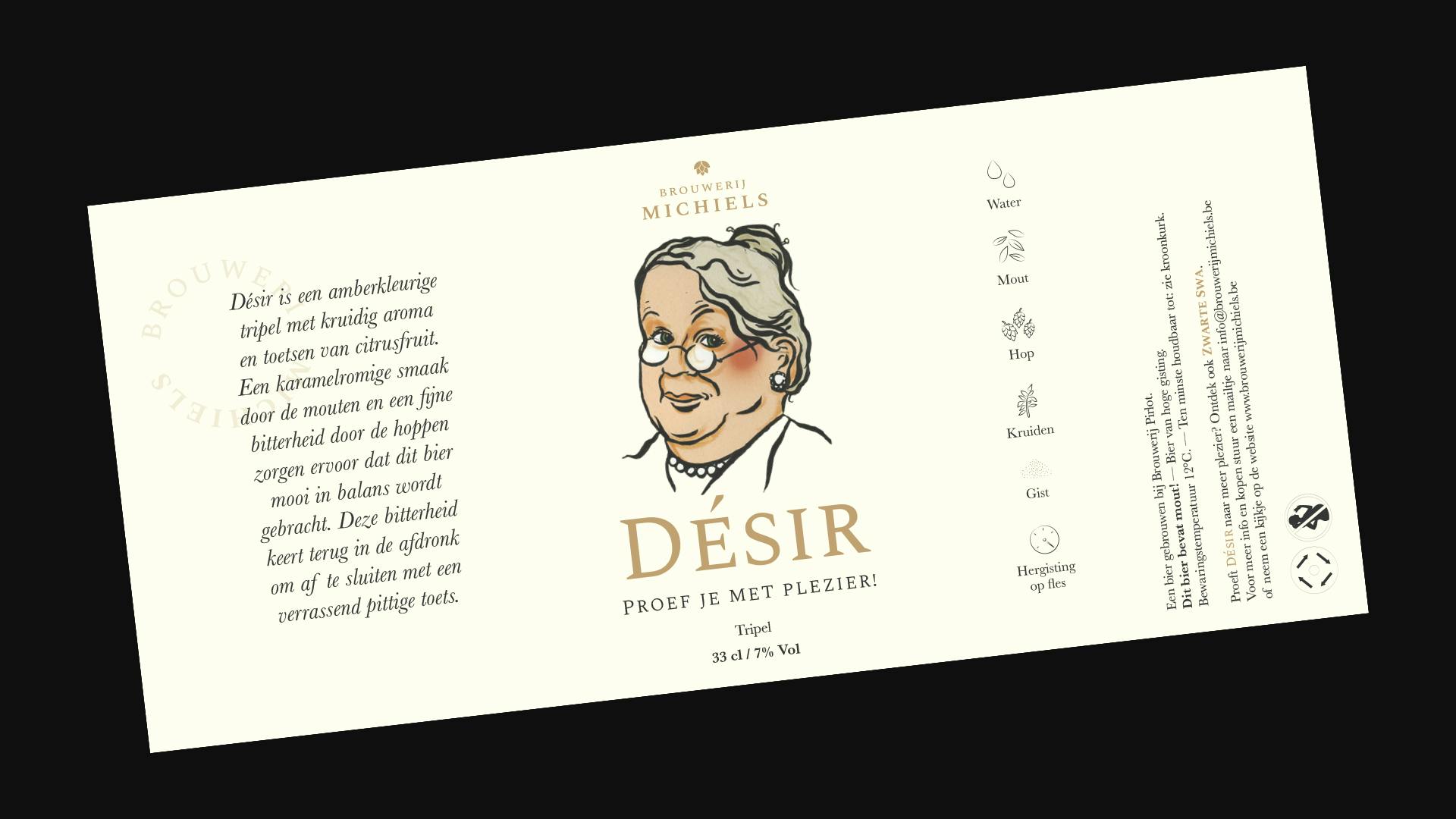 As I'm from Belgium and it's in my roots to like strong beer, it was a pleasure to help out Brewery Michiels with the labelling for their beer called Désir.
The recipe of the beer is inherit from the founders grandmother, which was called Désir.
Note: the illustrated lady is made by an external illustrator.
Skills
Art Direction
Graphic Design
Illustration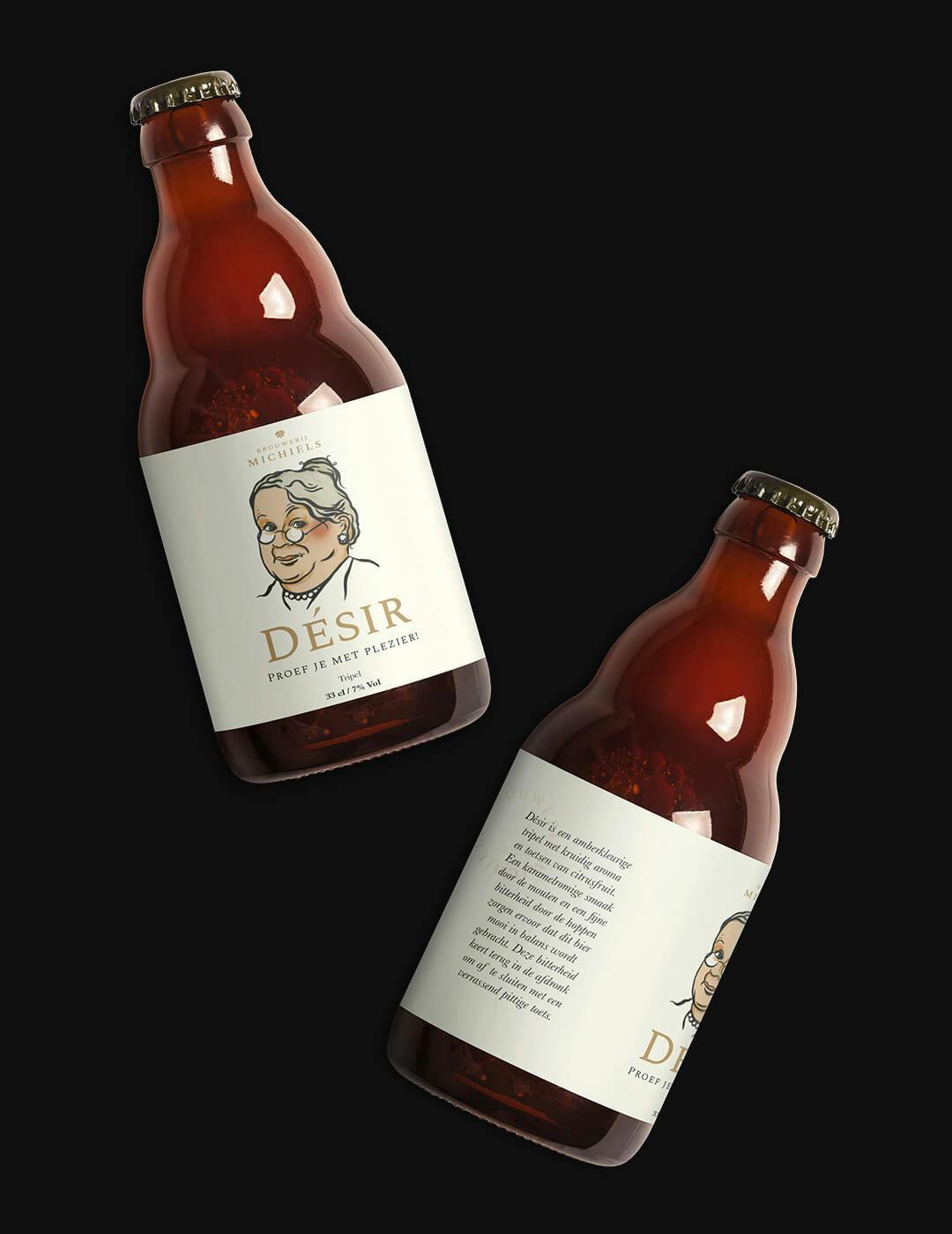 As Michiels believes in handmade and well-crafted products, I matched the style of illustrations on the back of the label to represent cosiness and trust, just like the feeling you have with your grandmother. The beer is available in beer stores spread over Belgium.